I held a chunk of fruit – Pawpaw to be precise, I called my 4 years old daughter to come have a taste. She looked at it with a bit of contempt and said – What is this? 
I said Pawpaw and pushed it into her mouth. She swallowed it and went back to her cartoon. Few minutes later, she came to me, looked into my bowl of fruits, pointed to my reddish pawpaw and said – Can I have more please? 
We normally say Kids are more adventurous, we forget we were all kids at some point – what had happened to our thirst for adventure? 
I want to believe that due to some failures and disappointments we have learnt to play it safe as adults and stick to the things we are familiar and safe with. 
When was the last time you asked – What is this? What is that business about? What is that new course about? What is coding? What is digital marketing? What is Data Science? 
Maybe if you ask and take the first bite, you will come back to ask for more. 
My Dad died in 2017 at the age of 73. I remember a conversation we had around 2010. We normally converse in Yoruba (my local dialect) He said – "Lanre mo fe ki awon egbon ra laptop fun mi, mo fe ko website designing". This means – "Lanre, I will like your siblings to buy me a laptop because I want to learn website designing". 
I laughed that day, but it was not funny! 
He could have become a coding guru in his later years if I had encouraged him to take a bite. If my Dad at about 65years old wanted to follow the trend and learn website designing – what is my excuse not to study Artificial Intelligence now. 
Friends, begin to query things, try new things, take a bite – who knows….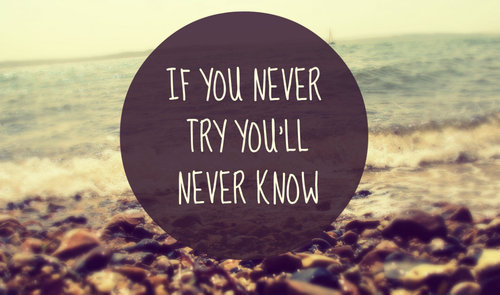 FORWARD EVER! 
'Lanre Oke